Sunday, August 20, 2017

Alan: Although my first reaction when I heard of the "Rape Melania" sign was: "stupid d___f___ leftist", now that I see the photo, it seems odd that the hooded figure holding the sign has his/her forearms and hands COMPLETELY covered so that a high-resolution close-up photo would not be able to "match" body features with well-known conservative tricksters.
Report: "Rape Melania" Sign Was Brough To Protest By Trump Supporter
Dirty Trickster Lee Atwater: The GOP SOB At The Heart Of Republican Barbarism (Hidden Mic)
"Dog Whistle Politics":

Coded Language And The Rise Of Racially Scornful Political Rhetoric
Posted by

Alan Archibald
at 1:50 PM
No comments:


Saturday, August 19, 2017
"Schwarzenegger Terminates Hate In Epic Trump Takedown Video. It Will Give You Chills"
Watch This Documentary Footage By An HBO Reporter/Videographer At Charlottesville
Compendium Of Best "Pax" Posts About Devious Donald, "The Deplorable One"
Best Trump Memes From "Pax On Both Houses"
Posted by

Alan Archibald
at 2:02 PM
No comments:



WASHINGTON (The Borowitz Report)—Attacking the media for its "very unfair" coverage of Monday's solar eclipse, Donald J. Trump said on Saturday that the sun was equally to blame for blocking the moon.
"The fake news is covering the eclipse from the sun's side instead of the moon's side, but if you look at it from the moon's side the sun is blocking the moon's side," he said. "There are so many sides you can't count all the sides."
Additionally, Trump tore into the sun itself, calling it a "showboat" for its role in the solar eclipse.
"The sun thinks the world revolves around it," Trump said. "Sad."
Trump said the sun was a "big problem" that his predecessor, Barack Obama, did nothing to solve, but that that situation was about to change.
"It will be handled—we handle everything," Trump said, adding that a preëmptive military strike on the sun was "very much on the table."
Posted by

Alan Archibald
at 1:57 PM
No comments:


Friday, August 18, 2017

Bannon Is "Going Nuclear"
The ousted White House chief strategist is back at Breitbart News, and he's planning to make mischief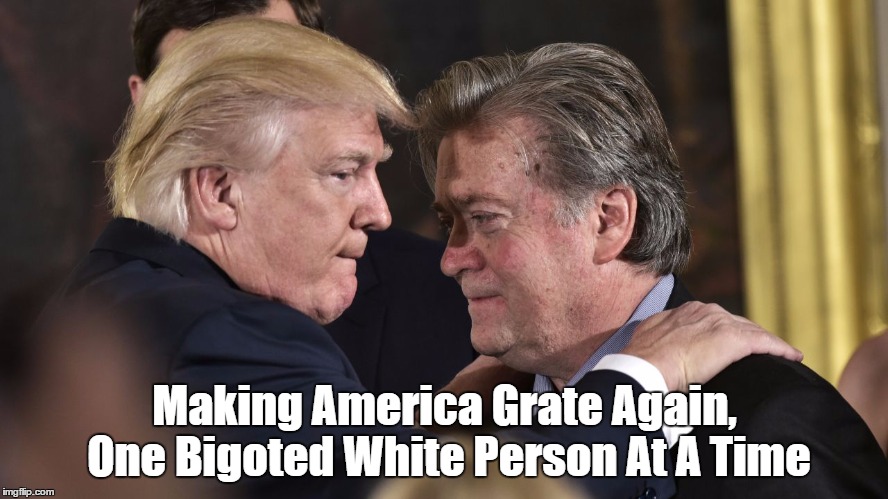 Posted by

Alan Archibald
at 7:20 PM
No comments:


Nation Discovers Evangelicals Have No Moral Compass As Business Leaders Pick Up Slack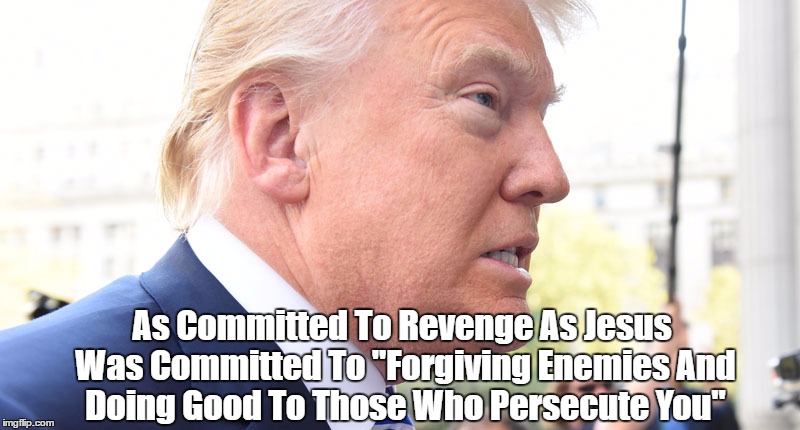 Compendium Of Best Pax Posts On Organized Religion And The Everyday Validation Of Violence
The Christian Doctrine Of Damnation... And The Destruction Of Christ-Spirit
"My Gripe With Christianity"
Posted by

Alan Archibald
at 2:45 PM
No comments: